Clean Aquato offers both customized and standardized Sewage Treatment Plants (STP) for Housing Societies, Municipal Corporations, Commercial Complexes, Malls, Adventure Parks, Hotels and Hospital, Schools & other Educational Institutions, Corporate offices, and touristic sites. We have Package Sewage Treatment Plants that are specially designed and manufactured for the treatment of lesser quantities of sewage water like 10 KLD to 250 KLD (10,000 LPD- 250,000 LPD) to plants of capacities 1000 KLD. These plants are fabricated from standard 20'/ 40' ISO containers for ease of shipping and installation. These plants come in standard capacities. For larger capacities multiples of these units can be easily manifolded on site. We have complete solution for Sewage Water Treatment Plants and Recycle. The Sewage from the residential and commercial buildings is treated for reduction in BOD, COD & TSS in order to comply with the pollution control board standards for disposal, gardening, flushing and other non-potable purposes.
These sewage treatment plants are available in RCC constructed designs for commercial and residential buildings as well as Mild Steel FRP Lined and Fibre constructed tanks. Our package welded steel tank design comes with special coating for extended life in nearly any environment. Smaller systems come completely assembled, pre-plumbed and pre-wired for immediate and low cost installation and start-up Sewage treatment systems are available from 10 M3 per day to 1000 M3/day and more...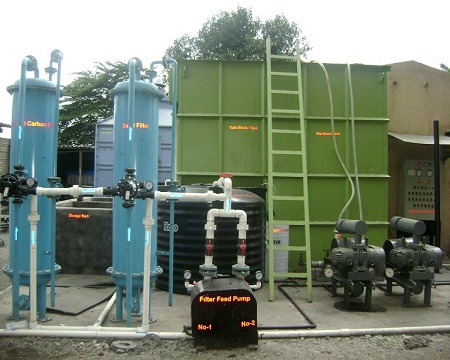 Systems are offered for achieving zero discharge using UF and RO systems further to treat sewage. Today clean aquato has in its portfolio, a host of technologies to suit varied customer requirements. These include ……
Moving Bed Bio Reactor (MBBR)
Activated Sludge Process (ASP)
Sequential Batch Reactor (SBR)
Membrane Bio Reactor (MBR)
Submerged Aerobic fixed film Reactor (SAFF)
Zero Liquid Discharge (ZLD)
---
GRAY WATER TREATMENT PLANT
Grey Water is wastewater, which is produced from domestic activities like, clothes laundry, bathing and washing dishes. By using the Grey Water Treatment Plant one can recycle this waste water for landscape irrigation and flushing purposes. As a result of using these Grey Water Treatment Plants, you can reduce usage of freshwater.
THE BENEFITS OF GREY WATER RECYCLING :
Lower fresh water use
Grey water can replace fresh water in many instances, saving money and increasing the effective water supply in regions where irrigation is needed.
Less strain on septic tank or treatment plant
Grey water use greatly extends the useful life and capacity of septic systems. For municipal treatment systems, decreased wastewater flow means higher treatment effectiveness and lower costs.
Site unsuitable for a septic tank
For sites with slow soil percolation or other problems, a grey water system can be a partial or complete substitute for a very costly, over-engineered system.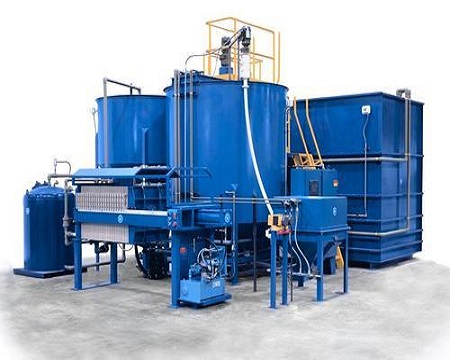 Less energy and chemical use
Less energy and chemicals are used due to the reduced amount of both freshwater and wastewater that needs pumping and treatment.
Salient Features:
Easy installation
User-friendly consoles
Better effluent quality
Minimal maintenance
Consistent performance
Low power consumption